PXC Inc is pleased to announce the launch of our new international investment initiative, "Gone to Texas", or GTT, through our subsidiary, PXC Texas LLC.
Inspired by the famous American phrase from the early 1800s, as the expression of one's determination to leave behind the old, safe world to take a chance in free, wild Texas, our GTT focuses on direct, active investment and operation in the Lone Star state, which we see as the locomotive of the US economy.
Our initiative will first target the acquisition of commercial real estate in Houston and Dallas, with a view to expanding into energy, agriculture, and tech start-ups, to be fully exposed to everything Texas has to offer.
For this purpose, PXC Texas LLC is incorporated in April 2022 in Houston, Texas. The company will be led by Mr. Yo Shimizu, who has been working with us since 2021 as a special adviser on international business with a particular focus on Texas.
PXC Texas is currently in negotiation to acquire a certain strip mall in the rapidly growing community in North Houston. The deal is expected to close in May.
Contact:
GTT@pxc.co.jp
Yo Shimizu: 281 797 4178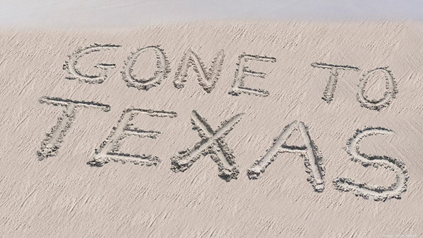 "Gone to Texas" summary